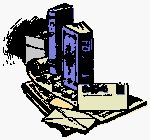 White Ibis: Wetland Wanderer
de Keith L. Bildstein (Ed. Smithsonian Books) Isbn : 1560982233
21.85 €
White ibises are large, heronlike birds with long decurved bills found in low areas of the southeastern United States and Middle America. Bildstein, a professional biologist, spent several years studying them in coastal South Carolina, focusing on their nesting and feeding behavior. He also served as a consultant in Trinidad on their national bird, the spectacular scarlet ibis, here the subject of Chapter 10. Filled with detailed information and also highly readable, this well-illustrated book takes an in-depth look at the biology of these showy birds, as well as the ecology and human cultures of the areas they inhabit. Chapters discuss the birds' nesting areas, feeding, growth, breeding, habitat use, and conservation, as well as the effects of Hurricane Hugo on their habitat and the influ...